27 Sep 2023
What are the postal codes of China?
What are the postal codes of China? By what criteria are provincial and regional postal codes numbered in China?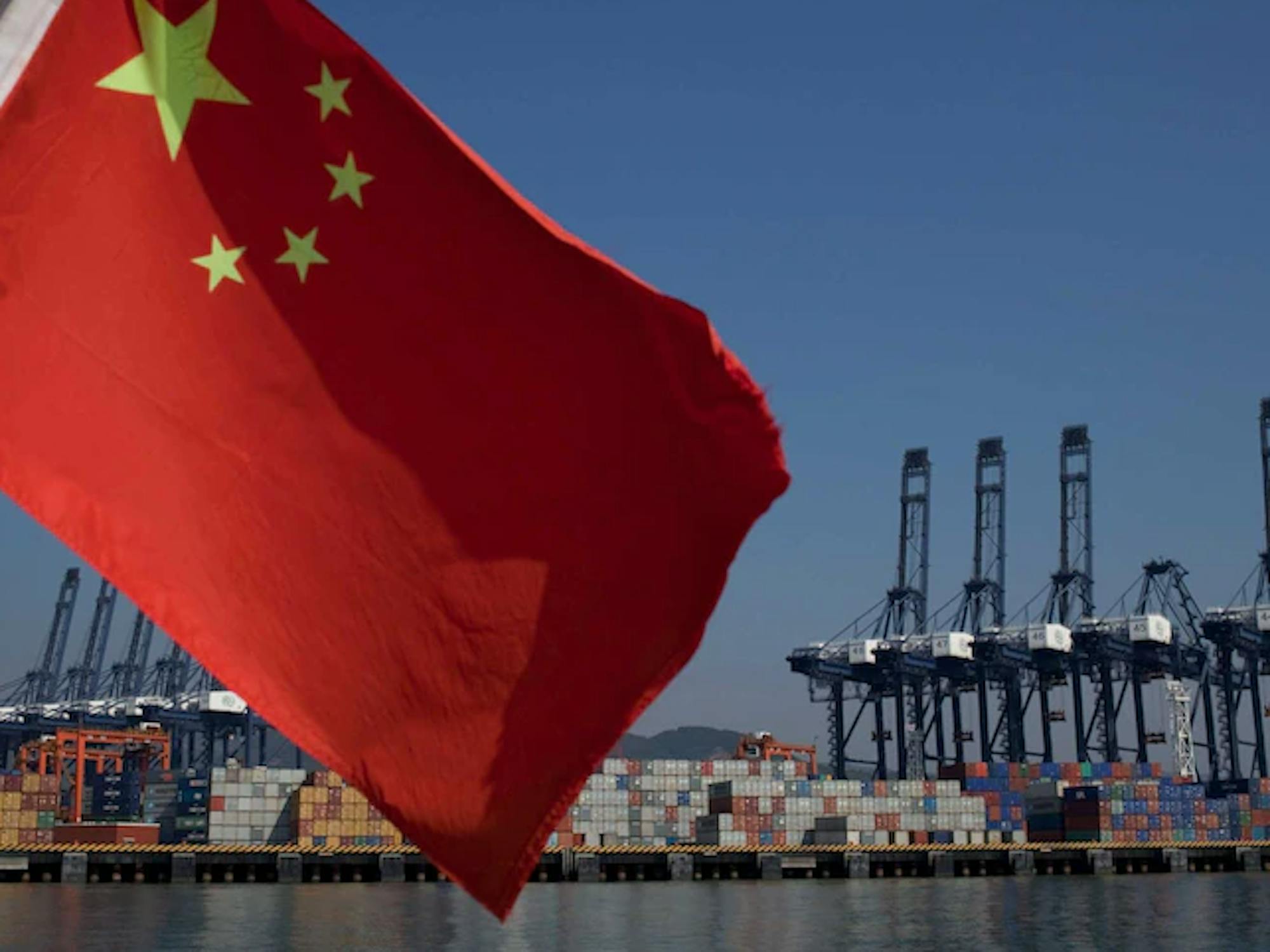 What are the postal codes of China? By what criteria are provincial and regional postal codes numbered in China?
China, one of the world's major powers in the global economy, stands out as one of the leading exporters and importers globally. Its logistics sector plays a pivotal role in integrating global supply chains, efficient distribution of goods and services, and adherence to international logistics standards.
China and Turkey are rapidly gaining strength in international trade, recognized as emerging powers in the global economy. The trade volume between the two countries has been consistently increasing in recent years, contributing to both Turkey's and China's enhanced roles in the global trading environment. Products and services provided by Turkey in areas such as energy, textiles, chemicals, and food have the potential to integrate into China's growing economy. On the other hand, Turkey imports various goods from China, including electronics, machinery, automotive parts, and plastic products. China is Turkey's largest import partner.
To strengthen trade relations between Turkey and China, economic and technological cooperation agreements have been signed, and various steps have been taken for their implementation. For Turkey to reach its goal of becoming a "high-income country" as defined in its "Medium-Term Program", it's crucial to further develop its commercial relations with China. Additionally, under China's "One Belt, One Road" initiative, Turkey has the potential to bridge Asia and Europe, contributing to the development of regional and global trade. In this context, the future of trade relations between Turkey and China offers significant opportunities for both countries.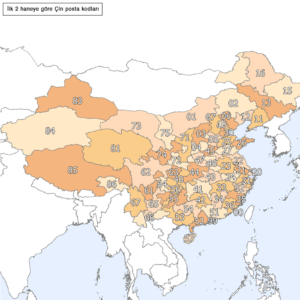 China Postal Codes
China's postal codes are rather complex due to its vast size. These codes typically consist of six digits, each representing a region, city, and district. The first two digits denote the province, autonomous region, or directly governed city. The third and fourth digits represent the postal center at the city level, while the last two digits indicate the distribution office at the district level.
Postal codes of major regions of China:
Pekin (Beijing) - 100000
Şanghay (Shanghai) - 200000
Tianjin - 300000
Chongqing - 400000
Hebei Eyaleti (Shijiazhuang) - 050000
Shanxi Eyaleti (Taiyuan) - 030000
Liaoning Eyaleti (Shenyang) - 110000
Jilin Eyaleti (Changchun) - 130000
Heilongjiang Eyaleti (Harbin) - 150000
Jiangsu Eyaleti (Nanjing) - 210000
Zhejiang Eyaleti (Hangzhou) - 310000
Anhui Eyaleti (Hefei) - 230000
Fujian Eyaleti (Fuzhou) - 350000
Jiangxi Eyaleti (Nanchang) - 330000
Shandong Eyaleti (Jinan) - 250000
Henan Eyaleti (Zhengzhou) - 450000
Hubei Eyaleti (Wuhan) - 430000
Hunan Eyaleti (Changsha) - 410000
Guangdong Eyaleti (Guangzhou) - 510000
Guangxi Zhuang Özerk Bölgesi (Nanning) - 530000
Hainan Eyaleti (Haikou) - 570000
Sichuan Eyaleti (Chengdu) - 610000
Guizhou Eyaleti (Guiyang) - 550000
Yunnan Eyaleti (Kunming) - 650000
Tibet Özerk Bölgesi (Lhasa) - 850000
Shaanxi Eyaleti (Xi'an) - 710000
Gansu Eyaleti (Lanzhou) – 730000
For your China–Turkey shipments, Hubtic is by your side!
Hubtic provides reliable and effective solutions for import and export shipments between China and Turkey. Thanks to its cloud-based technology, clients can easily and efficiently manage their supply chain and logistics processes. Hubtic offers affordable and dependable shipping services with various container options, including FTL, FCL, LTL, and LCL. With real-time pricing technology and live location tracking, shipments can be made securely at any time. Optimize your supply chain for China-Turkey import and export shipments by working with Hubtic.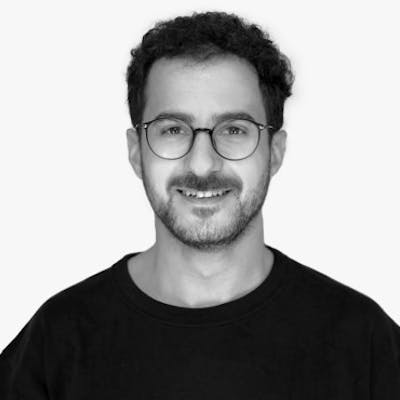 Blog Subscription
Gain new insights on Hubtic and logistics.