17 Oct 2023
The German Packaging Act (VerpackG) and LUCID Registration Guide
What is the German Packaging Act (Verpackg)? How to register LUCID for those planning to trade in Germany? You can find the details in our blog post.
Packaging plays a critical role in protecting, transporting, and presenting products. However, considering its environmental impact, packaging management must be carried out sustainably. The Packaging Act (VerpackG) aims to reduce packaging waste and promote recycling. Here's what you need to know about VerpackG and LUCID registration:
What is the German Packaging Act (VerpackG)?
The German Packaging Act (VerpackG), officially known as "Verpackungsgesetz," was enacted on January 1, 2019. This legislation encompasses the standards and guidelines introduced to reduce waste caused by packaged products in Germany and increase their recycling.
VerpackG aims to minimize the environmental impact of packaging waste. The law mandates that a significant portion of the packaging introduced to the German market be recyclable and sets recycling targets based on material types. A fundamental principle of this legislation is that the packaging manufacturer bears responsibility throughout the product's entire lifecycle. This ensures that recycling costs are covered by the manufacturers, imposing no additional costs on consumers.
Who is subject to the Packaging Act?
The German Packaging Act covers all producers and importers introducing packaging products to the German market. This encompasses a broad range, from food packaging to cosmetic and electronic product packaging. Every business, from small enterprises to multinational corporations, falls under this legislation.
What is LUCID?
LUCID is a central database established by Germany in line with the Packaging Act (VerpackG). This platform is designed for companies that produce, fill, or introduce packaging to the German market. The registration process for LUCID involves companies entering their packaging information, production quantities, and other relevant details online. After registration, regular updates of this information are expected.
How to Register LUCID?
Under the German Packaging Act (VerpackG), registering on the LUCID database is mandatory for companies. This guide will assist you step-by-step through the LUCID registration process.
You can quickly complete the registration process through the "ZSVR Verpackungsregister."
In this context, you must join the "LUCID Packaging Registration System" and obtain an ID. Annual limits are defined for the packaging materials you specify, and the amount you must pay is determined. After completing your registration, you must obtain a certificate from one of the dual systems.
The dual systems included in this context are:
BellandVision GmbH
Der Grüne Punkt – Duales System Deutschland GmbH
EKO-PUNKT GmbH & CO. KG
INTERSEROH+ GmbH
Landbell AG für Rückhol-Systeme
Noventiz Dual GmbH
PreZero Dual GmbH
Reclay Systems GmbH
Recycling Dual GmbH
Zentek GmbH & Co. KG
Altera System GmbH
Veolia Umweltservice Dual GmbH
Among these systems, "Der Grüne Punkt" is the most preferred. It is both economical and straightforward in its operation.
However, each system may offer different advantages. Before creating a LUCID registration, you should decide which dual system is more suitable for you.
Creating a LUCID Registration
As of July 2022, those wishing to operate in the German market are obliged to register with LUCID. To fulfill your responsibilities arising from the Packaging Act, you can follow these steps:
1. Register with LUCID:
If you plan to sell to customers in Germany, your primary action should be completing your LUCID registration.
2. Provide recycling information to customers:
Once you've completed your LUCID registration, informing your customers about recycling becomes mandatory. The updated Packaging Act enforces this information provision.
3. Share your LUCID ID on relevant platforms:
Some marketplaces demand this code from businesses selling to Germany. Hence, you should immediately obtain and add your ID to these platforms.
Which Packagings Need Certification?
VerpackG covers a broad range of packaging materials. These include plastics, metals, glass, paper, and cardboard. Composite materials, wooden packaging, ceramics, and textile-based packaging are also incorporated.
Each of these materials has different recycling requirements and processes. VerpackG imposes specific recycling rates for every material, pushing manufacturers and the recycling industry toward sustainable packaging waste management.
What are the consequences of non-compliance with the Packaging Act?
Non-compliance with the Packaging Act is considered an administrative offense in Germany and can lead to various sanctions. For instance, sales can be hindered, or substantial fines can be encountered if the act is not adhered to.
Potential penalties related to non-compliance include:
Receiving an official written warning.
Fines up to 100,000 euros for selling unregistered products.
Penalties up to 200,000 euros for not participating in recycling systems.
Immediate sales ban for non-payment in the dual system.
If you plan to conduct business in Germany, registering with LUCID is crucial for complying with legal obligations and ensuring that your company operates sustainably and responsibly.
Experience Hubtic Quality in Your Germany Shipments!
Germany-based logistics expert, Hubtic, combines speed, reliability, and an excellent price advantage in your transportation to Germany. With Hubtic's innovative digital platform, you can effortlessly plan all your transportation processes to Germany, track your shipments in real-time, and manage all your logistics processes from a centralized platform. Experience the extraordinary service quality of Hubtic in German transportation!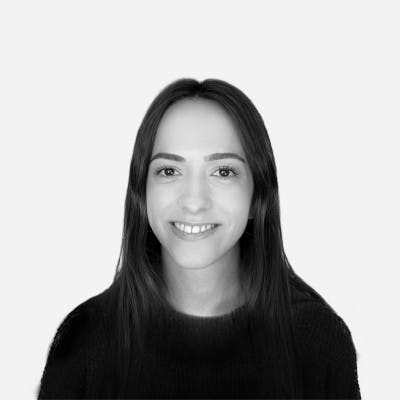 Blog Subscription
Gain new insights on Hubtic and logistics.